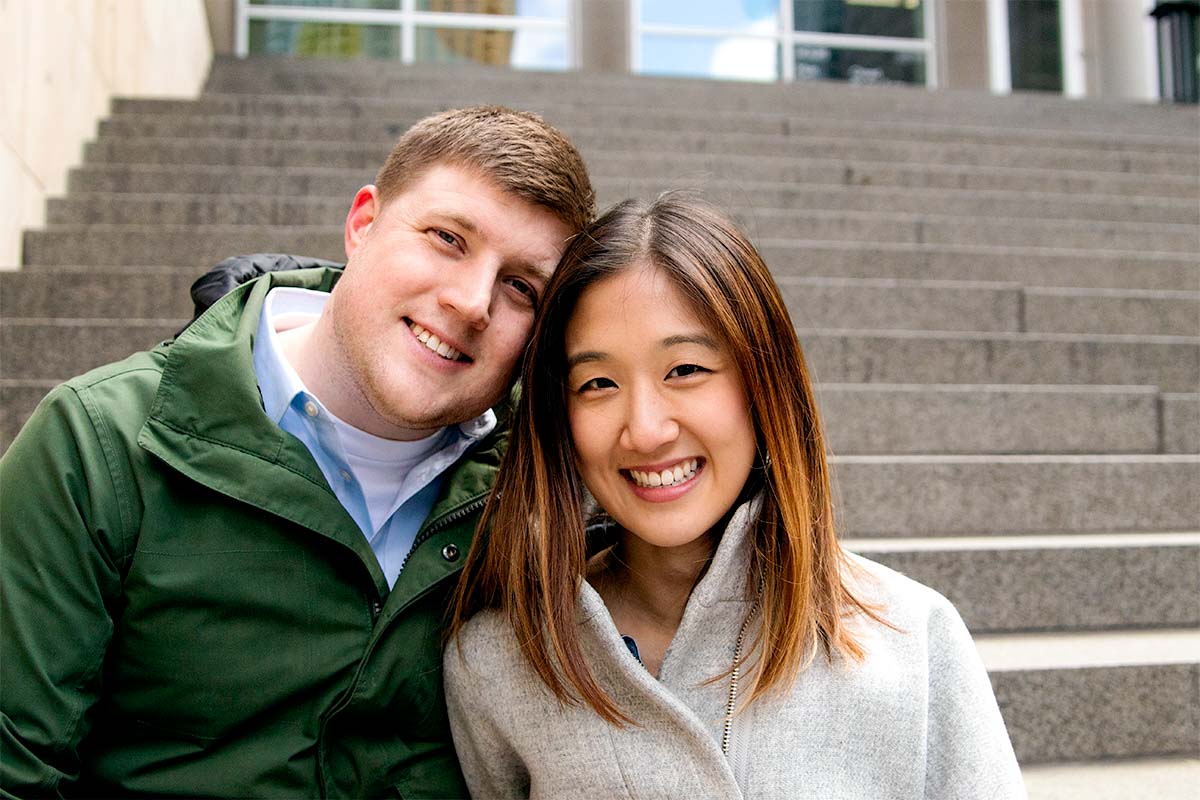 CREATORS OF 29TH STREET GALLERY
John DiChiara and Janice Louie have lived in Chicago for the last nine years, dedicating their waking hours to creating positive impact through their work and in the communities in which they live. For them, it means that when they're not at their day jobs, they're out renovating spaces.
This interest got its start several years ago when John bought his first house. Together, they tried their hand at improving the building, starting with small upgrades such as replacing cabinets, adding fresh paint, installing fences, and landscaping. Small projects slowly turned into major renovations. Soon, they had a trusted team helping them realize their vision.
After renovating several apartments, they dreamed of a different kind of space—one they envisioned could be a community asset and a source of neighborhood pride. By happenstance, they came across the humble space now called the 29th Street Gallery.
They soon realized this was no humble storefront at all. The 29th Street Gallery in its heyday had been, in every way, a central hub for the Bridgeport community. John and Janice became committed to restoring it to its former glory—with modern flair. Together, they scoured photo archives, visited architectural spaces, and sourced vintage elements to restore the location to be in integrity with what it might have originally looked like.
At the end of the day, John and Janice hope that the next chapter for this space will be one that continues to benefit the flourishing and vibrant Bridgeport community.